Bluetooth not Working Windows 10? Do you know How to fix it?
2021-07-26
Sometimes, you might be experiencing problems with Bluetooth not working Windows 10 computer or laptop, so let's see how we can fix the issue of Bluetooth devices not working.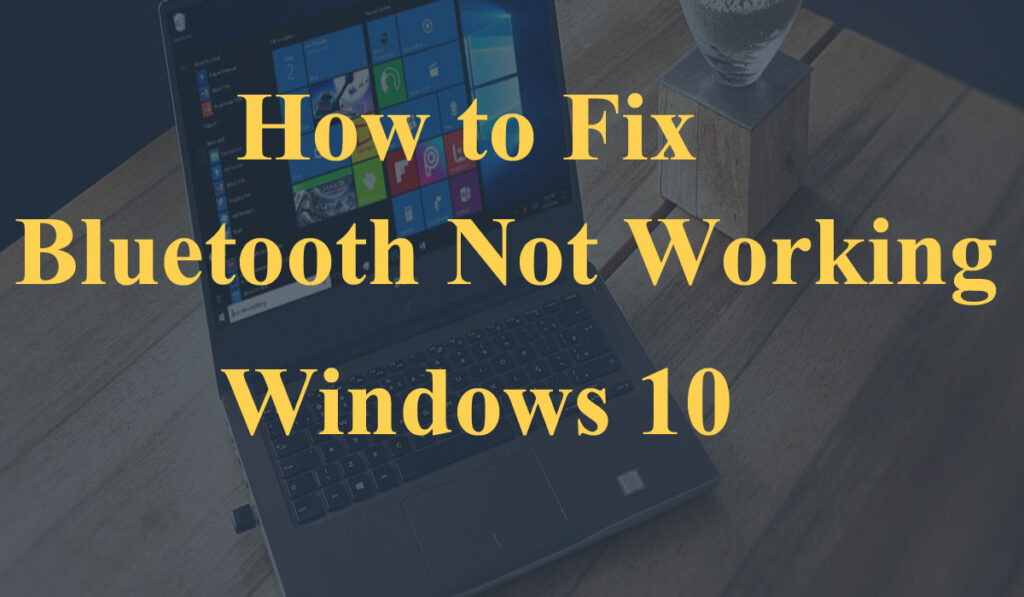 Bluetooth allows you to quickly connect your device to another device from your Windows 10 laptop, for example, speakers, keyboards, mice, etc.
How to fix Bluetooth not working windows 10
To change Bluetooth services from manual to automatic:
Step 1: Click on the Start menu and search for services and open the Services app.
Step 2: In the Services Settings, double click the Bluetooth Audio Gateway service.
Step 3: Change the startup to automatic using the drop-down list in the manual.
Step 4: If the service condition is stopped, then you need to start it. Click on start and once it has started click on Apply and OK.
Step 5: Now double click on Bluetooth Support Service Properties.
Step 6: Change the startup type from manual to automatic and start the service status, click OK and apply.
Step 7: After updating all the Bluetooth services on your computer, you need to restart your computer and connect using a Bluetooth headset or any device and your Windows Bluetooth device that was not working correctly before. Will start working from
If the above method does not solve the problem that your Bluetooth device does not work, then follow the next method.
Troubleshooting Bluetooth device not working Problems
Step 1: Type troubleshooting in the Windows search bar and open the troubleshooting settings.
Step 2: After the troubleshooting window opens, scroll, and click Bluetooth under Find and fix the problems.
Step 3: Click on the Bluetooth option and click on Run Troubleshooter.
Step 4: Now Windows will run the troubleshooter for you and detect any Bluetooth problem, fix the problem, and fix all the problems related to Bluetooth.
Now try to sign in after the troubleshooting is complete, now your device will sign in, otherwise follow the method given below.
Update Bluetooth driver Bluetooth device not working windows 10
Step 1: Right-click on the Windows Start icon and click on Device Manager.
Step 2: Expand Bluetooth and all your installed Bluetooth drivers will be listed.
Step 3: Right-click on all Bluetooth drivers and select Scan automatically to update the drivers.
Step 4: Perform step 3 above for all the drivers listed, after all the drivers are updated and install all the latest drivers.
After updating all your Bluetooth drivers, your Bluetooth devices are not working or the connecting problem will not be resolved.
Why did my Bluetooth stop working in Windows 10?
Due to a corrupted driver or older drive, download the latest Bluetooth driver and update the drive to resolve this issue.
Company Info
User Center
Company Policies
Newsletter